The Last Trekking Poles You'll Ever Need to Buy on Mars?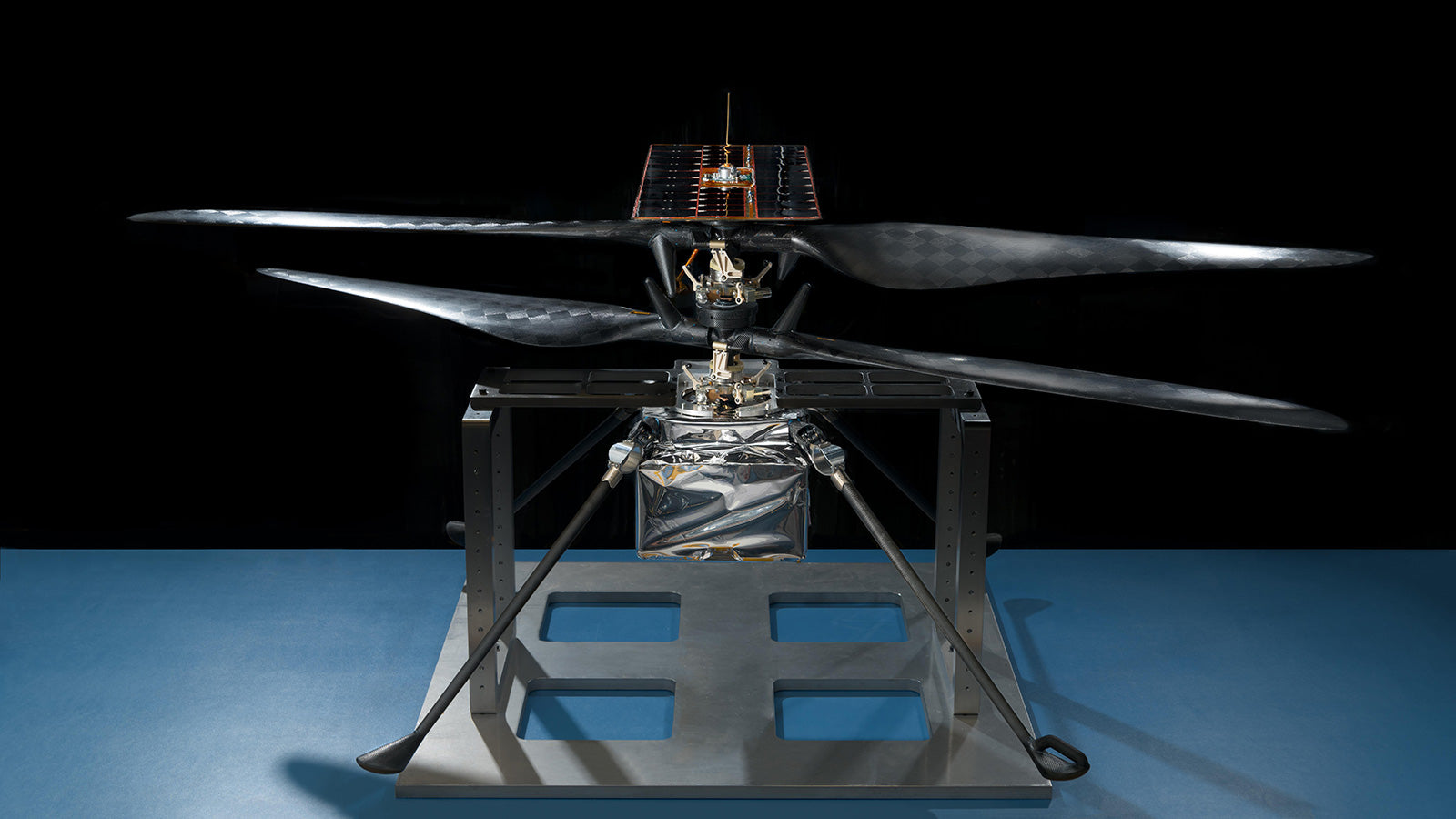 Nice landing. Is there something familiar about that helicopter?
We have some really cool news about our manufacturing partner Goodwinds Composites! Along with them making our carbon fiber tubes for our new Cnoc trekking poles, they are also providing parts for the landing gear of NASA's first helicopter on Mars, scheduled for launch in 2020. The helicopter will prove the "viability of heavier-than-air vehicles flying on another planet" and deliver beautiful high resolution color photos of the stark red landscape.
That's big news for a company in a little town like Mt. Vernon. We couldn't be more excited to be working with them. Here's an exclusive interview with Amelia Cook, one of the two owners of Goodwinds. 
How did you end up working with NASA?
We were contacted by NASA and they were wonderful to work with. We helped design and wholly manufactured the wrapped carbon tubes that will be used as landing gear in the NASA Mars Helicopter, set to launch in July 2020. We leveraged the same composites engineering expertise and used the same process to create the wrapped carbon tubes used in the CNOC hiking sticks.
How similar are the carbon fiber tubes used for helicopter and for our trekking poles?
The fantastic thing about wrapped carbon tubes is that they are extremely versatile in attributes. The things that make a wrapped carbon tube a great choice on Mars, like strength-to-weight ratio and impact resistance, make them an excellent choice for trekking poles. Like we did for NASA, we were able to customize the tubes we manufacture for the CNOC hiking sticks in terms of stiffness, length, diameter, hoop strength, straightness, and many other technical aspects to build the absolute best tube for the intended use.
 How has the collaboration with NASA affected business?
We've had some great publicity from this project—it's just so cool. We all touched those tubes before we sent them out the door. NASA has since cleaned them so as not to transfer anything from our planet to Mars; did you know that is the job of the Planetary Protection Office? We've been geeking out ever since.
If given the opportunity would you ever go to Mars?
I think I'd love to go to Mars, but I'm probably not the best candidate... I have high hopes for my kids!
Helicopter Lands in Jezero Crater February 2021
When the helicopter lands on those sturdy carbon fiber legs, we can say our trekking poles are literally out of this world, or at least their cousins are. Why be content with making the ultimate trekking poles out of terrestrial carbon fiber when we could be making the ultimate poles in the solar system?

Credits: NASA/JPL-CalTech
Back our Kickstarter to get the poles that are going to Mars!
---