Why Are We Making Lightweight Gear and Not Ultralight?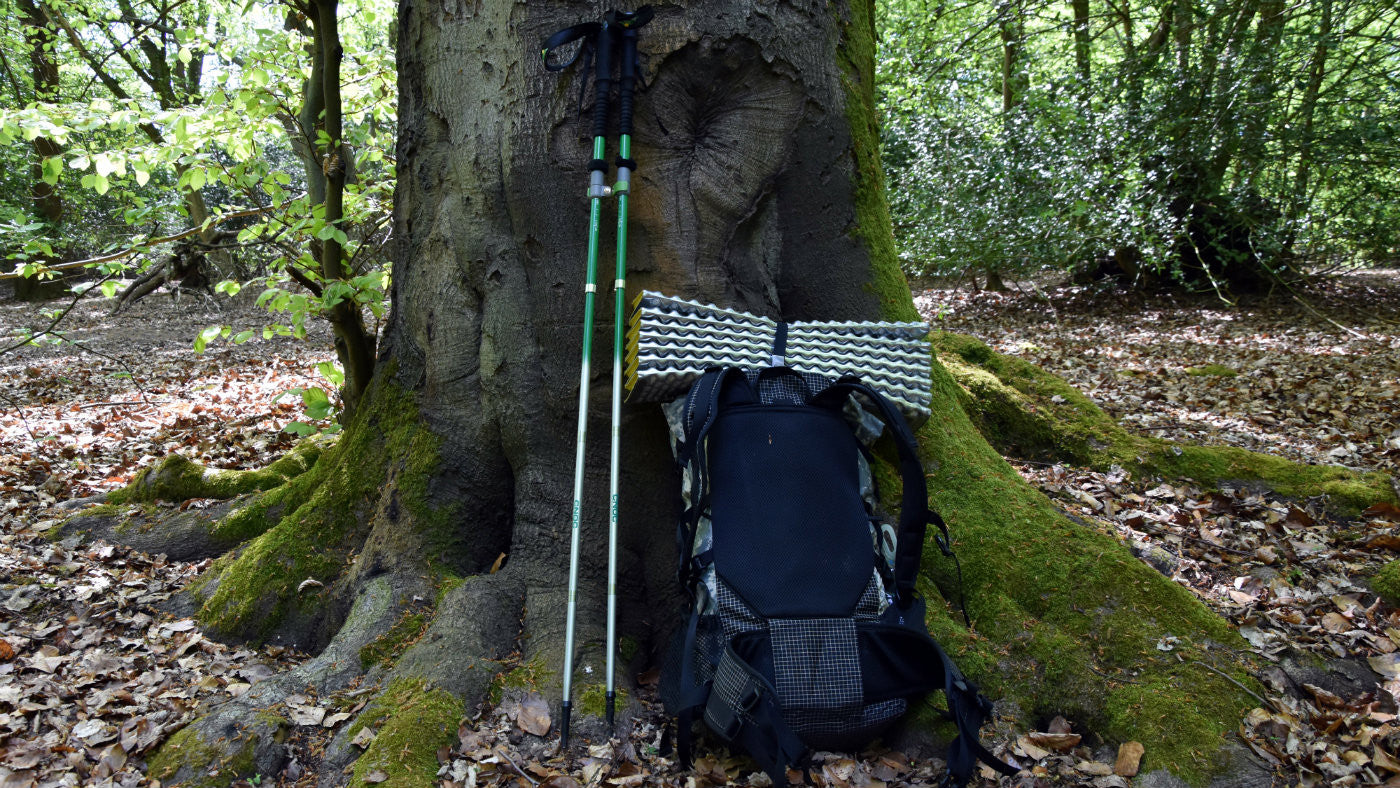 The term "ultralight" when it comes to backpacking gear is very, very popular - from big brands to handmade garage brands, it seems that everyone is making ultralight gear. You might have bought into the craze or just heard about it, you might be a skeptic or a believer, but there is very little doubt you have encountered it.
As a company, we set out to design gear in the lightweight category; we know it is not ultralight, but we really like to also stay comfortable on the trail. But before we dive too deeply into our philosophy, we need to explain and define a few things:
What are lightweight and ultralight backpacking
The term ultralight backpacking (and in connection, lightweight) was used first by Ray Jardine in a book he wrote in 1992 after several PCT thru-hikes. Jardine is considered the father of ultralight backpacking, even though Grandma Gatewood thru-hiked the AT in 1955. A good book about Grandma Gatewood can be found here.
There are no official standards for ultralight and lightweight backpacking, but the consensus seems to be:
Traditional backpacking: base weight* of 30 lbs (USA) or 15 kg (Europe) or more
Lightweight backpacking: base weight of less then 20 lbs (USA) or 10 kg (Europe)
Ultralight (UL) backpacking: base weight of less then 10 lbs (USA) or 10 kg (Europe)
There are also Super Ultralight (SUL) and Extreme Ultralight (XUL) but those are too much even for us to deal with.
To read all about ultralight backpacking, the Wikipedia article about it is very good and complete without presenting any judgement, as so often exists in UL communities.
*Base weight: fully packed backpack before the addition of water and food and without the warm clothing and footwear.
Ultralight gear
From the definition above you can see that there is no specific ultralight gear, but it is all related to backpack weight, so you could carry an 8 lb frying pan in a 1 lb backpack (and a couple of other things) and still be considered an ultralight backpacker. This kind of definition makes it very way to define ultralight gear. 
When it comes to ultralight gear, there are several characteristics that most things have, which are a big part of the ultralight backpacking philosophy:
Multipurpose - the most important aspect of a UL item: it needs to have more than one role in your arsenal and perform as many functions as it can. You can check our list of 11 other uses for trekking poles besides hiking as an example
Lightweight materials - using the lightest materials that can withstand the conditions it will be exposed to
Simplicity - less zippers, less pockets, less handles and so on. The idea so to have a piece of kit that is so simple it functions perfectly while cutting its individual weight
Minimalism - taking the bare minimum you need to carry, for instance: instead of a two wall 4 season shelter, maybe a simple tarp will suffice?
Based on the above, we do make ultralight gear: it is very light, simple, minimalist and multi functional, but why are we not an ultralight gear company?
Making lightweight gear
The main reason we don't feel like an ultralight gear company is because we keep one aspect of backpacking that is usually trimmed out in ultralight gear: comfort. In order to shave precious ounces (and sometimes pounds), ultralight gear is often a bit too simplistic for us, or too small/thin/skimpy. How does that translate in real life? Let's show a few examples from our products and prototypes we are developing:
Padded straps - our Vertex poles have a bit of padding on the wrist straps to make them just that tiny bitty bit more comfortable, reducing chaffing on long days. Too often lately, trekking poles have very thin straps to save another 0.5 oz but this results in a less comfortable experience
Adding a "heavy" slider - the Vecto water container has a slider, which is a heavy and bulky item for a collapsible water container; it is also less efficient as a "standing on your table" bottle, but it is so much more comfortable to fill.
"Skinny" backpacking mats - industry standard backpacking sleeping pads are 20 inches wide, but if you have ever tried to use one, you like will have found them to be too narrow, especially if you are a side sleeper. Instead, we are making a 3-season, lightweight backpacking pad that is 23 inches wide - and it makes all the difference!
Not making gear for expeditions - this might sound odd, but it has been a while since any of us been in the most extreme conditions, so we don't need gear that performs that way. Instead we make gear that normal people, like us, use and abuse. So instead of an ultralight catenary tarp, we are making a flat, square tarp since it is more versatile - but won't hold up in winds of 100 mp/h (who wants to be outdoors then anyway?)
As you can see, our tweaks are meant to make the ultralight backpacking experience and philosophy and little bit more comfortable and user friendly, so we tend to just call it lightweight backpacking gear.
As it happen,we will be show casing our gear and prototypes in PCT Days in Cascade Locks (Oregon) over the weekend of the 18th to the 20th of August, so maybe come and see us? We will have all our poles there, a new Vertex, the Vecto prototype and more! Not only you can play, test and judge for yourself, you can even get 20% off in the event. So check the details and join us!
---