Best Day On The Trail 2020 Contest: Notable Mentions!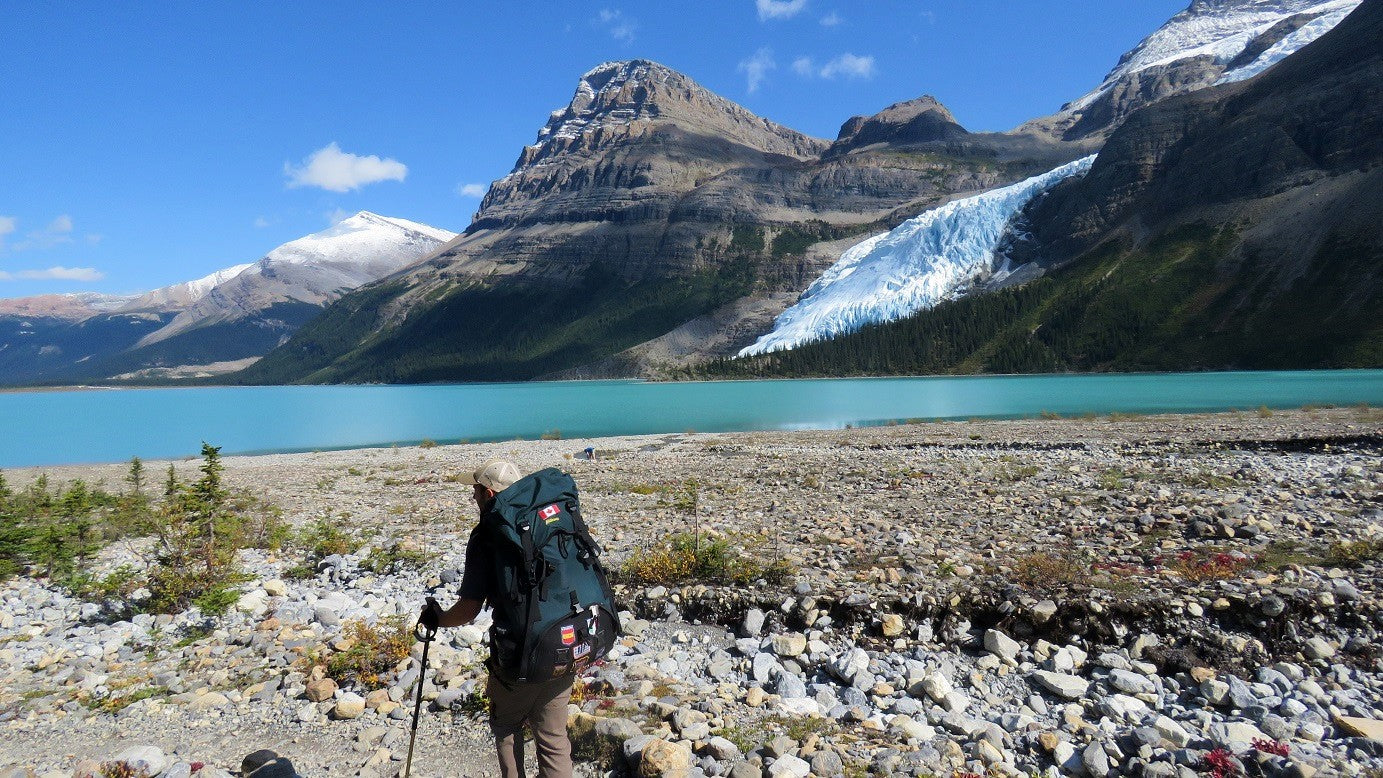 We received some great stories for our Best Day On The Trail 2020 Contest, and our three winning stories truly deserve winning. But since we had so many great stories, we thought we offer three more stories that really caught our attention and offered good competition to our winners:
Meredith D. - Wonderland Trail
In August 2019, my boyfriend and I hiked the Wonderland Trail around Mt. Rainier. On our #bestday we hiked from Nickel Creek to Indian Bar, which is one of the most famous trail sections of the WT. As we were leaving our campsite at Nickel Creek and getting ready to head out on the trail to Indian Bar we noticed a good amount of cloud cover and worried it would obstruct our views of the mountain. Little did we know that we would soon be climbing above those clouds.
For the first couple miles we hiked uphill through dense forest, making sure to admire the towering green canopy above us. The forest slowly began opening up the canopy to reveal small meadows, alternating between dense forest and open meadows. Around midday the trail climbed out of the forest and reached above the clouds. It was our first and only time the entire trip that we would be above the clouds. The views left us with our mouths agape. The Cascade Range was breathtaking, giving us expansive views of Mt. Adams just south of us and Mt. Rainier in front of us. And I haven't even mentioned the countless fields of wildflowers! Lupines, Paintbrushes, Bistorts and Alpine Daisies painted the landscape with vivid hues of purple, blue, white and pink. The smells were intoxicating. It smelled like we had stepped into the most wonderful flower shop and the air around us was blanketed in a wildflower fragrance. If only I could have bottled that smell up into a perfume. Every few minutes we would stop hiking just to awe at the picturesque landscape of wildflower fields surrounded by extensive alpine views.
We still had some steep uphill climbs to tackle, but not even the uphill battles could wipe the ear to ear smile off my face. When we finally reached Indian Bar, we were met with an epic view of the vast green valley of Ohanapecosh Park into which countless waterfalls pour. The roaring sound of Wauhaukaupauken Falls as we crossed over the bridge to our campsite was deafening but inspiring at the same time. Our campsite had front row seats to the valley and Mt. Rainier, and I spent the rest of the day trying to soak up as much of the view as I could. There have been few days in my life better than this day.
P.S. A few days earlier on the trail we came upon two distraught looking backpackers headed in the opposite direction. They informed us their Sawyer Squeeze water pouch had just ripped and they had no other way to filter water. Thankfully, my boyfriend and I each had our own CNOC Vectos so we offered them one of ours. They were so appreciative! A few days later we ran into them again and they said we had turned them into lifelong CNOC fans. They loved the Vecto, but really who doesn't?
Aaron S - Mount Robson
It was September, I had an 80L pack on my 5'5 frame, I had no idea what to bring, or what I was doing, I had well over 50lb in gear, I was uncomfortable, tired, sore by the end of it, and at it was then, that I realized I had fallen in love with backpacking!
It was my first overnight backpacking hike, with the gorgeous backdrop of Mount Robson, BC.   I had been convinced by a friend to join, and had borrowed all my gear for the trip.  Up until then I never knew what the fuss was about, and what lured people to venture so far away from everything.
I got to experience up close, the behemoth rush of water that is emperor falls, the lush alpine meadows and ice field on snowbird pass, and the pristine water with floating ice in berg lake.  For these 4 days I got to slow the pace of life, remove myself from the glow of my phone screen, earn the views, appreciate a meal so much more at the end of a day, and reflect on how truly gorgeous our natural world is. 
These moments were something that resonated deeply with me and planted the seed for a new passion – and the excitement of a world to explore from a new found perspective.
Jessica B. - Appalachian Trail
Last summer, my son and I were backpacking on the Long Trail in Vermont.  We were a few days into our trip, and we were hoping to get a glimpse of a bear at some point.  We got up with the sun, packed everything into our packs, and headed off for the day.  We were hoping to get to a shelter for the night since we are lazy and don't like to pitch our tent if we don't have to! 
Around 3 pm, we found ourselves at a shelter with a beautiful view and a nice porch with bench seating across the front.  We weren't sure if we would stop for a rest and hike on, or stay for the night.  We chatted with several hikers that stopped for a snack in the shelter, and decided to stay.  As the shelter filled up and many tents were pitched in the woods around, we all cooked our dinners and hung up our food bags for the night.  Several of us were seated on the shelter porch, getting to know each other and share our trail names.  In the midst of the conversation, I turned my head and saw a very large male bear less than 6 feet away.  I could have poked him with my trekking pole!  I immediately got up, walked away from the bear and whispered to my companions, "There is a bear right there."
We immediately stood together in a wall of people on the porch, we held our poles up high and banged them together.  We shouted.  He kept coming closer.  We started throwing stones (which were placed all around the shelter for THIS REASON).  He retreated a bit and started circling the shelter in the tall grass.  It reminded me of a shark – we could only see the ripples in the grass.  He started advancing towards us again until one of our friends hit him hard with a large rock on the shoulder.  He turned quickly and walked over to the privy. 
For the next 30 minutes we watched as he ripped the bear latches off the door, ripped the door off the hinges and went inside.  He tore apart the bales of pine shavings, ripped the toilet seat out of the floor and trashed the entire privy.  When his tantrum was finished, he sat in the privy and looked out at us.  Eventually he wandered off and saw him no more.
We later learned that the bear grew more aggressive in the next few days, and was "put down" by game wardens a few days later.  It was a sad day for us, as he was a beautiful animal and this was obviously a result of irresponsible humans.   
Every time I'm asked about my trail name, I have an opportunity to tell my story and remind other hikers about the importance of proper food storage on the trail to SAVE THE BEARS.
---
1 comment
---
---