Darwin And The 4,000 Miles Vecto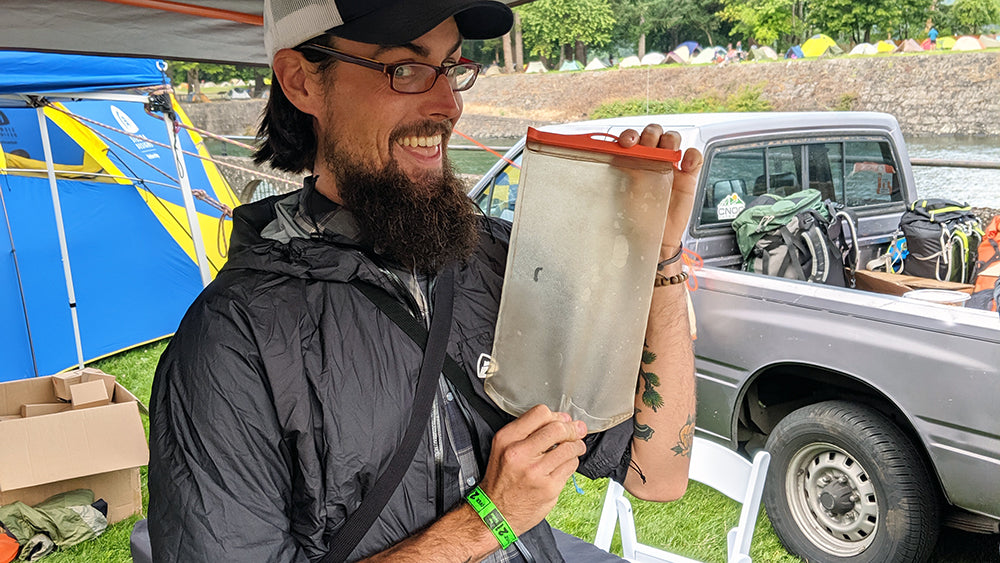 Three years ago, at PCT Days of 2017, I had the unfounded courage to take my fledgling company to present at PCT Days: the official event along the Pacific Crest Trail, at Cascade Locks.
It was a funny time for Cnoc Outdoors. It was still a one-person company and I just finished a Kickstarter, to launch a brand new product that no one even thought about: the Vecto. I was selling the Vertex Z-poles and had more dreams than real experience, but I was full of enthusiasm!
PCT Days that year was hard, running it all by myself (2 days with no one to really cover for bathroom breaks!) with some help from the great team from Enlightened Equipment. I was finalizing some of the details around the newly funded Vecto and made 20 testing prototype to be tested by several hikers before starting full production. Some were already sent to busy hikers like Andrew Skurka and Chris Townsend, but I had 5 left that came with me to PCT Days.
As a newb in the American market and completely clueless in the world of digital marketing, I was looking for more Vecto testers when a nice man called Darwin was interested in trying the Vecto. He had plans that year to thru-hike the AZT and later in 2018, the PCT. I was only too happy to give him a Vecto in exchange for good solid feedback on how to make the Vecto better. Not expecting much beyond that, 2 more Vectos were given to other hikers and I was looking forward to the feedback.
Later in the summer, I got feedback from most of the testers and the Vecto went into production. To my surprise, I also got an amazing video review from Darwin, the nice man I met at PCT Days. Later I've learned that Darwin also has a great YouTube channel and he is as nice in front of the camera as he was in real life.
Here is Darwin's original review:
Over the years, I had the pleasure of working with Darwin on a few other prototypes, gaining great insight from his hiking experience, perfecting our products and improving prototypes.
Through all this time since August 2017, I asked Darwin to have the original prototype back, as I know it has been the longest, continuously used Vecto in the world. After 3 years of begging, upgrade offers and as many bribes that have been refused, Darwin was kind enough to let me have it: 3 years old and 4,000 miles in. 
Here it is, 4,000 miles and hundreds of nights outdoors, a prototype Vecto in use:
Thanks, Darwin, a clean and shiny Vecto is on the way over!
See what updates we've made in the latest version of the Vecto since Darwin first saw it.
---
1 comment
---
---