CNOC Outdoors strives to be more than just a gear company. We are members and citizens of our community and avid participants in the outdoors. As a company and as individuals, we are not content to just make and sell great gear. We are committed to using our platform, our hands, and our resources to do good. To impact our community in an upward motion. Since the founding of CNOC Outdoors, we have given our time, energy, and funding to causes and organizations we believe in. Below are some of the projects we have gotten involved with:
CNOC Outdoors promotes efforts to protect the wild beauty of the world and create inclusive, accessible outdoor adventures. We support trail maintenance, social justice, and we are proud partners of the Leave No Trace Center for Outdoor Ethics. 
---
Trailkeepers of Oregon is a non-profit organization whose mission is to protect and enhance the Oregon hiking experience through advocacy, stewardship, outreach and education. The Trailkeeprs of Oregon has been around since 2006, and started out as an online community forum of avid hikers and outdoor enthusiasts. The online forum has evolved and grown into the Oregon Hikers Forum, a free online forum and resource hosted by TKO and maintained by dozens of volunteer authors. At CNOC, we use the Oregon Hikers Field Guide to plan our hikes and outdoor activities.
The Trailkeepers of Oregon are also serious about trail health, and as the Covid pandemic disrupted normal life, the outdoors became a popular place. With fewer entertainment options available during the pandemic, being outside hiking, camping, and experiencing nature was one of the safest activities we could enjoy. Studies have shown that participation rates in outdoor recreation activities during the summer months of 2020 versus the same period in 2019 saw an increase of 8.4%. Trailheads are crowded, and even in the middle of the week, it is hard to find a trail that isn't bustling. At CNOC Outdoors, we love being outside hiking, and encourage others to do the same. We think that being outside makes us better people. But with the increased numbers of outdoor recreators comes the added impact on trails and natural areas.
The Trailkeepers of Oregon work to keep Oregon's trails maintained and advocate to restore proper funding for trails management in the state. Most of Oregon's trails were built more than 80 years ago and almost all are currently maintained by volunteers. In 2021, TKO improved 505539 feet of trail, hosted 464 stewardship events, and recruited over 2751 volunteers. TKO organizes and leads trail advocacy efforts and volunteer trail maintenance activities. CNOC Outdoors is proud to support the Trail Keepers of Oregon, and the important work they do to keep our trails and public lands healthy. We often close the company for a day and join a trail party (they host trail parties, not work projects) around Portland - along with working with them on collaborative products and donating money to their campaigns.
---
Friends of the Columbia Gorge is the only conservation organization entirely dedicated to protecting, preserving, and stewarding the Columbia Gorge for future generations. For over four decades, they have successfully advocated to protect the Gorge from irresponsible development, purchased scenic and sensitive lands for long-term preservation, and worked with community partners to foster a larger culture of Gorge stewardship by connecting thousands of students and volunteers to the Gorge's wonders. 
Ensuring the Gorge remains a vibrant, living place—wondrous, wild, and open to all—is at the core of what Friends of the Columbia Gorge does.
Since the Columbia Gorge is in our backyard, CNOC Outdoors is proud to support their work. We first partnered with Friends of the Columbia Gorge in 2017 when they were working to restore the area affected by the devastating Eagle Creek fire, and we were excited to select them as our Earth Day 2020 partners. 
---

Since 1987, the Oregon Natural Desert Association has encouraged people to get to know the desert and take action to conserve their public lands. ONDA defends public lands from threats, partners with public and private land managers to preserve natural values, encourages the exploration of wild places, and restores lands and waters to give desert creatures places in which to thrive. ONDA, with its 10,000 members is the only conservation organization dedicated exclusively to preserving Oregon's high desert.
ONDA's accomplishments since their founding are impressive. In the last few years alone, they have been pivotal in safeguarding 1.1 million acres of public land in the Owyee Canyonlands of eastern Oregon, helped protect the wild Steens Mountains from unchecked road development, and successfully lobbied to have the Bureau of Land Management recognize over 1.6 million acres of the Greater Hart-Sheldon Region in their wilderness charter. Those are some staggering and inspiring outcomes, and why CNOC Outdoors is proud to have worked with ONDA in the creation of collaborative products, and to encourage our community to support them in their important work.
---

The
American Long-Distance Hiking Association-West (ALDHA-West)
is an organization of individuals interested in the pursuit of all aspects of long-distance hiking. ALDWA-West's mission is to inspire, educate and promote fellowship among long distance hikers and those who support long-distance hiking. ALDHA-West provides a forum for the exchange of ideas on every aspect of the long-distance hiking world, including gear, food, expectations and how to ease back into normal life after months on the trail. ALDA-West also initiated the Triple Crown of Hiking Award, given to individuals who've hiked all three of the premier long-distance trails in the United States; the Appalachian Trail, the Pacific Crest Trail, and the Continental Divide Trail. ALDHA-West also organizes events such as rucks, webinars and the yearly Gathering & Triple Crown Award Ceremony.
CNOC Outdoors is a proud sponsor of ALDHA-West and the work they do to help more people get out and hike.
---

The Venture Out Project has been leading Queer Backpacking trips since 2015, deep in the woods and mountains of New England and out West in Colorado & Oregon. Participants return year after year to deepen their relationship to the outdoors and sleep under the stars. TVOP is committed to facilitating backpacking and wilderness trips for the queer and trans community in a safe and inclusive environment. They also provide comprehensive inclusion workshops for educators, adventure professionals, summer/day camps and more.
The Venture Out Project was CNOC's Autumn Outreach partner in 2019 when we donated 10% of our sales for the month of September to their cause. CNOC team members have also participated in Venture Out Project led activities and we have donated products to their organization. Take a moment to view their video and learn more about the great work they do!
---

Unlikely Hikers is a diverse, anti-racist, body-liberating outdoor community featuring the underrepresented outdoorsperson. They are an Instagram community, a nationwide hiking group and a podcast. Unlikely Hikers is pushing back against an outdoor industry and media that has, for too long, displayed a very narrow definition of who is "outdoorsy" that isn't representative of many folks who enjoy the outdoors.
CNOC Outdoors has worked with Unlikely Hikers over the last couple of years, and we are inspired by their mission and ability to motivate people to get outside. Jenny Bruso, the founder of Unlikely Hikers said it best, "We all love those extreme summit shots and seeing people do exciting, challenging things, but the "outdoor fantasy," as I call it, is not a realistic portrayal of how most of us are getting out. However YOU like to enjoy the outdoors, there is a place for you here."
We couldn't agree more with Jenny and the Unlikely HIkers - please spend some time learning more about their work, and support them if you can so their message and mission continues.
---
---

Outdoor Afro is a non-profit network that celebrates and inspires Black connections and leadership in nature. With nearly 90 team members in 30 states, Outdoor Afro connects thousands of people to outdoor experiences, and they are changing the face of conservation. Reaching over 50,000 people every day through their various communications channels, Outdoor Afro is changing the narrative of who engages in the Outdoors, and is helping more people equitably reconnect with the natural world through Outdoor Recreation.
Outdoor Afro's trained volunteer leaders facilitate and manage local activities such as hiking, viking, camping, environmental education, conservation and stewardship. Outdoor Afro activities reach 40,000 people each year, and are encouraging a new generation of outdoor enthusiasts and leaders. Visit the Outdoor Afro site to find out more and to discover opportunities in your area.
CNOC Outdoors has provided funding to our local Outdoors Afro Chapter and we are excited to continue growing our relationship with them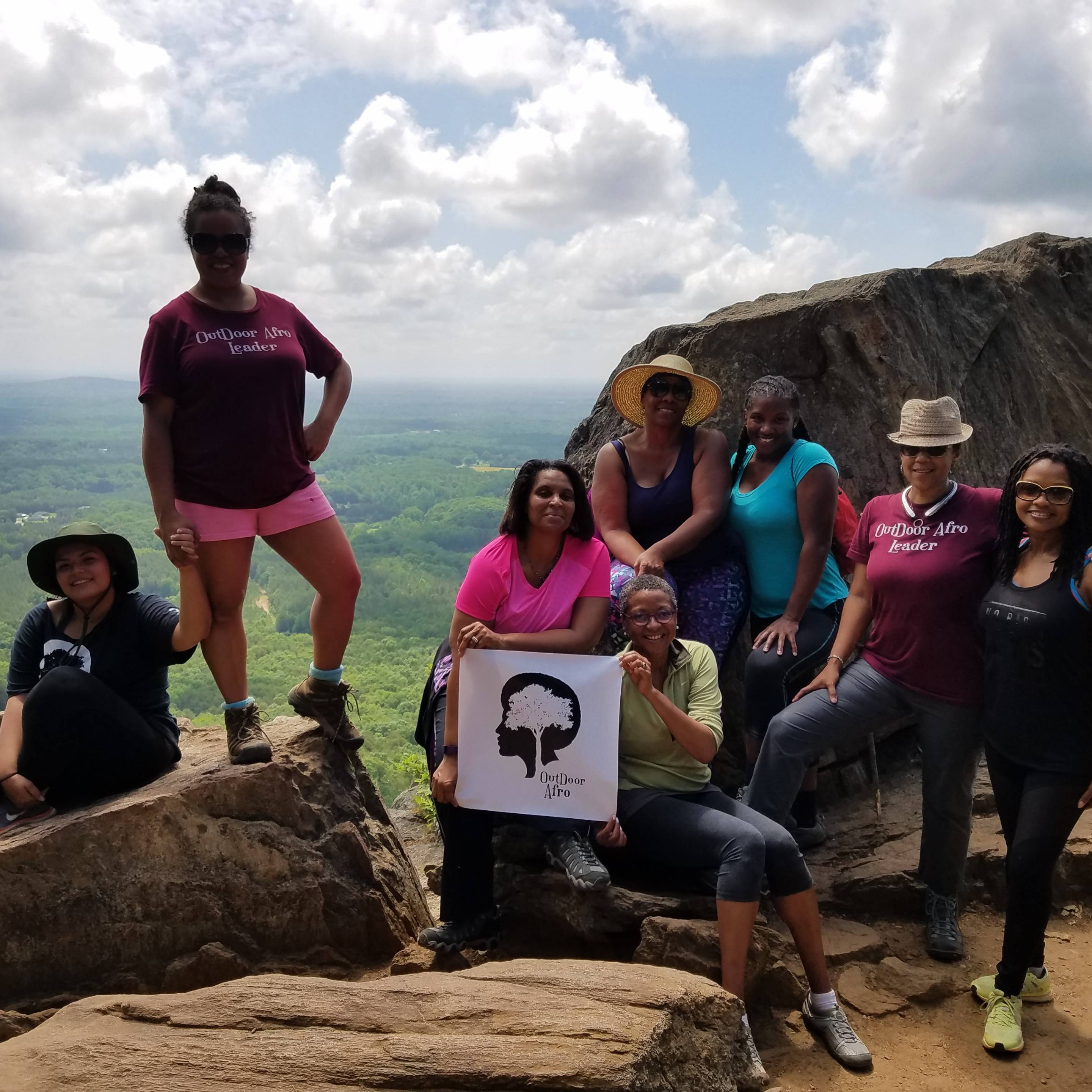 ---

The WTF (Womxn, Trans, Femme) BikeExplorers share a passion for adventure cycling and wish to encourage, support and celebrate wider representation of riders within the cycling community. WTF BikeExplorers offer free, self-supported bikepacking trips across the US, with a goal of encouraging more WTF and gender non-conforming riders to join in the fun of learning, supporting and celebrating each other.
WTF BikeExplorers also hosts yearly scholarships that provide 9-18 qualifying applicants funds, gear and bicycles to support their growth in the cycling community, and to reduce barriers keeping them from enjoying cycling. CNOC Outdoors is proud to have been a 2020 sponsor of the SJ Brooks Scholarship by providing gear and funding.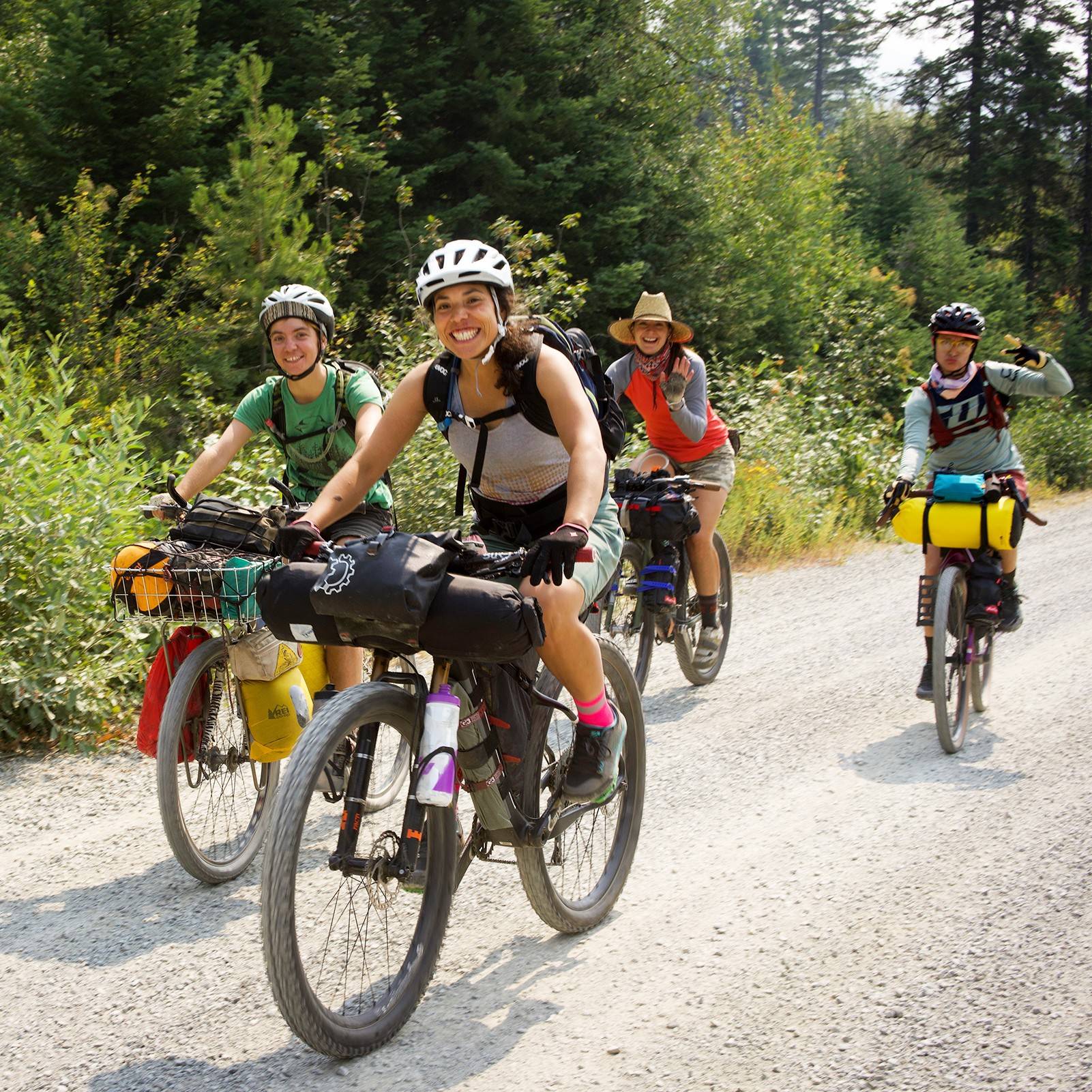 ---