Our ambassadors are part of what makes our gear great: they are our testers, evaluators and critiques, taking gear to the extreme so you get even better items. None of us is a professional athlete, just real life outdoors athlete: our ambassadors hold real jobs with families and hobbies, but they are outdoors, as much as possible. And here they are:
Dan Human, aka Outbound Dan
Dan is a true outdoorsman: an AppalachianTrail veteran, Search and Rescue volunteer, an ultralight backpacker and everything else in between. Now working hard on passing his joy of the outdoors to his two kids.
"From snowy mountains to winding rivers, you'll find me outside anytime of the year whether I'm backpacking, hiking, snowshoeing or paddling. I started lightweight backpacking on my Appalachian Trail thru-hike from Maine to Georgia and as I embarked on other challenges like climbing the 46 Adirondack High Peaks, I discovered the joy of ultralight multipurpose gear. My two children accompany me on many of my jaunts and through them I've discovered that there is a lot to explore in our local parks too. Giving back to the outdoors, I serve as a team leader on our regional search and rescue team where we've responded to searches all over New York State. I hope to inspire people of all abilities and experience levels to head outdoors and develop their own connection with nature."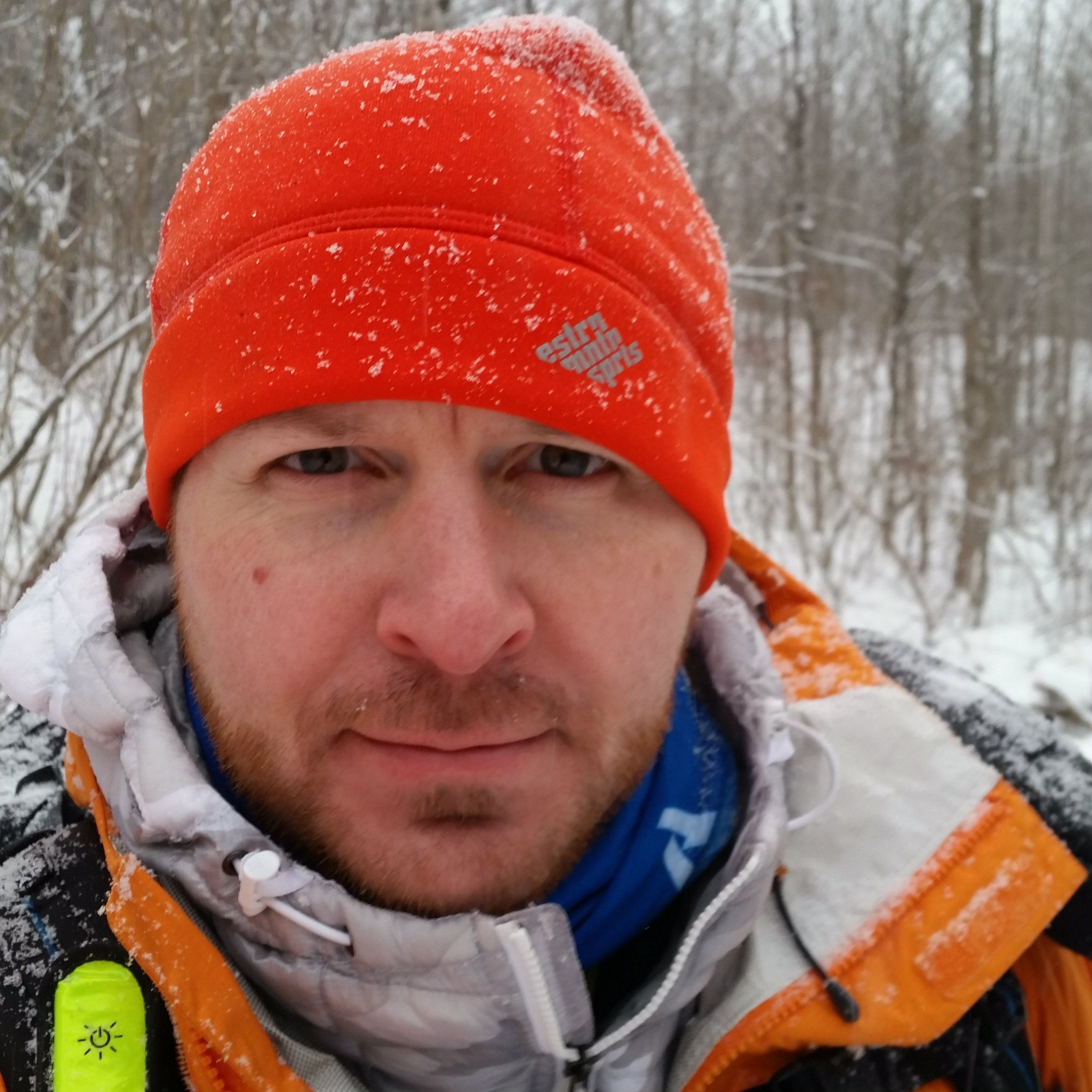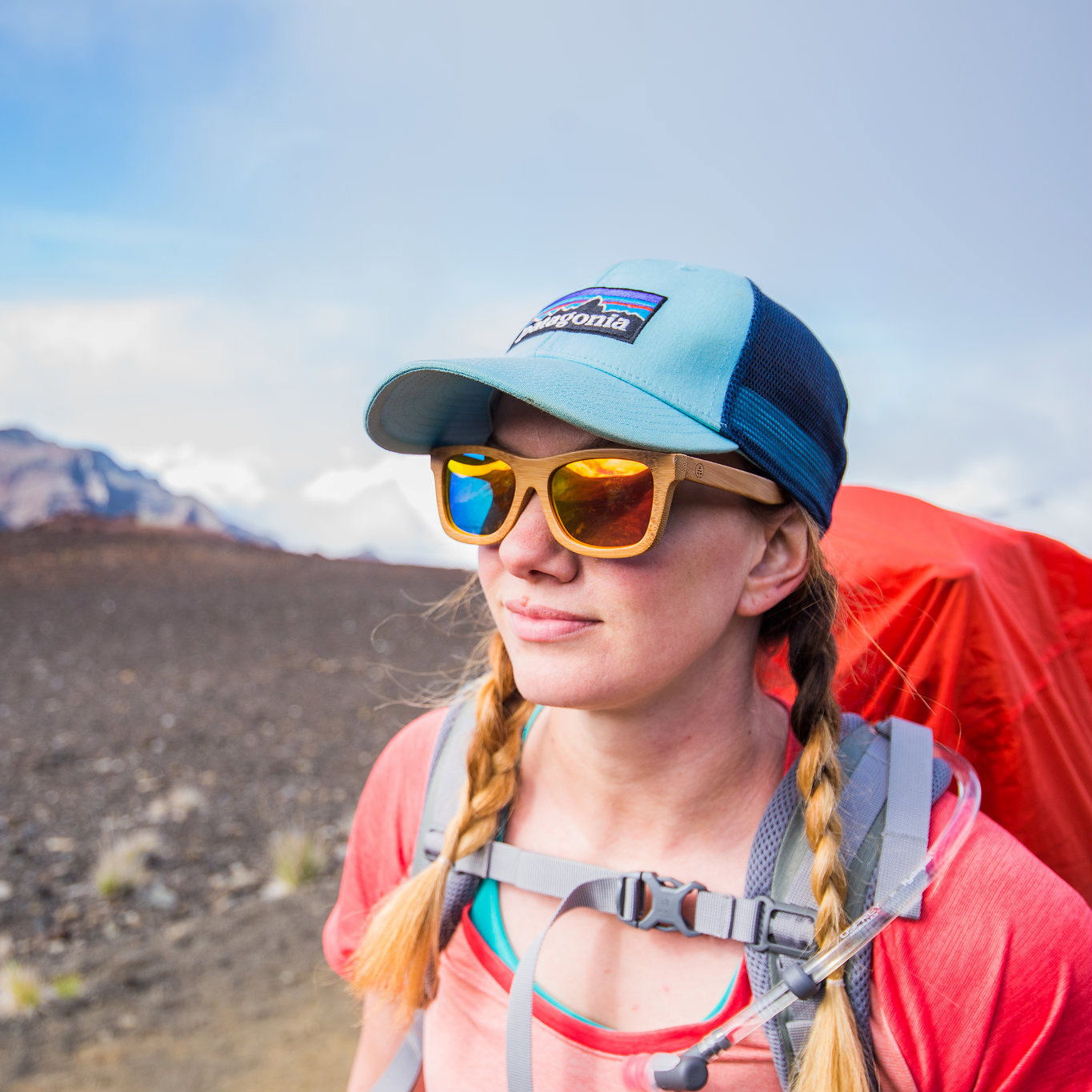 Kat Patterson aka Kit Kat
Kat is a The PNW woman: hiker, backpacker, snowboarder, paddler, cyclist and everything else that can be done outside (did we mention climbing?). She manages all that with her 3 kids, being a wedding photographer and working with so many local outdoors groups we can't even count.
"Born and raised in the country, I'm always looking for a good opportunity to head back outdoors. The trees, creeks and mountains immediately soothe my soul and take me back to a simpler time. As a teenager, my family always had an outdoor adventure planned for us. From hiking Silver Creeks Falls on short weekend trips, to exploring camping grounds and National Parks across the Pacific Northwest, we were lucky to see so much. Those experiences shaped me into the person I am today.
I'm determined that our three young children experience the beauty of the outdoors and yearn to be outside as much as I do. You can find us dragging our children hiking, boating, camping or snowboarding, depending on the time of the year. We hope that they treasure the memories we're making with them as much as we treasure the memories from our own childhood."
Steve Holiday aka Hiker Steve
Steve makes sure to enjoy all there is to love in British Columbia, from hiking to backpacking, fishing, canoeing, boating, skiing and so much more. He also is a real soccer fan!
" My love for the outdoors started when I was very young. My parents took me camping throughout BC, as I grew up I started camping with friends, sometimes biking to the campsite, sometimes hiking to the campsite, and it continued as I grew up. It wasn't until 2010 that I really got into backpacking overnight when a friend of mine asked me to go on an overnight backpacking trip. I had the best time of my life on that trip. Now every year I make sure I do at least one overnight trip.
There is something about being in the outdoors on a hike, it refreshes you, takes you away from all the stress of the city. Personally I love hikes that can get a glimpse into the past, an old logging site, or railway. Something about wondering what it must have been like way back then. I try and find hikes I haven't done before that might have some history to them."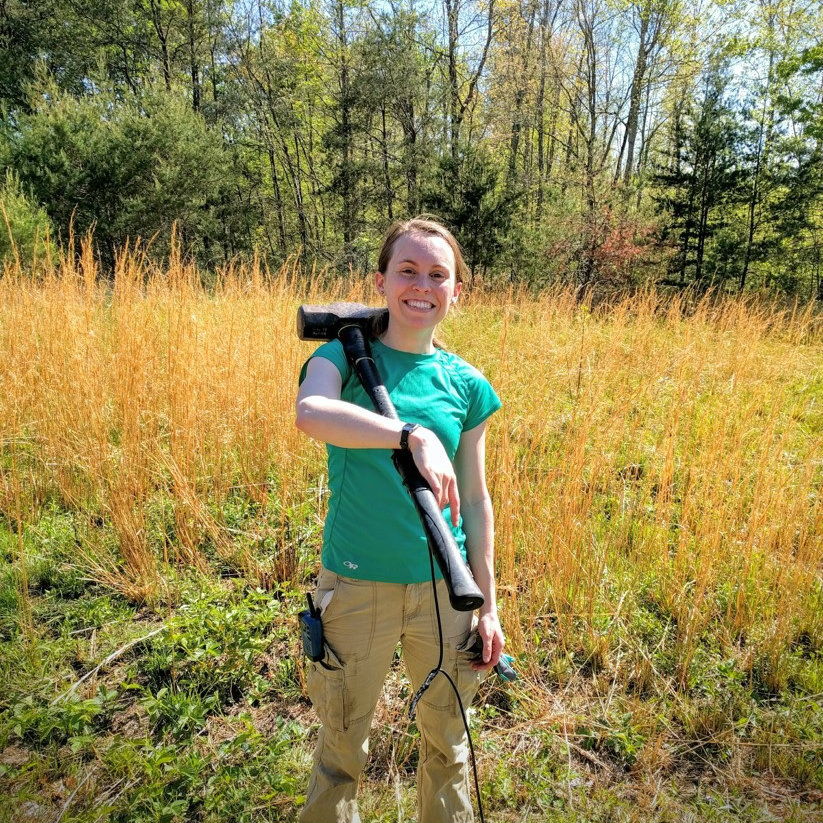 Macy Howell
Macy took her love to anything rock and land a step further and is an environmental geologist. This career, along with rock climbing and backpacking, means Macy is outdoors, a lot!
"I'm an environmental geologist based in Chattanooga, Tennessee who loves to climb! Since I was on rock and outdoors all the time I figured I might as well study it. For the past 6 years I've climbed and backpacked throughout the Southeast. My favorite places are anywhere in the Cherokee National Forest and Sunset Rock in Chattanooga. I teach martial arts, write a blog of my adventures and advice, and find new places to enjoy my coffee. But I'm willing to try it all, and I feel like my gear should be able to do that, too!"
Keegan and Audrey aka Parked Inn
Keegan Nicol from South Africa and Audrey Newell from Connecticut are now touring North America in their van: Parked Inn. Spending their time hiking, backpacking and anything outdoors in every national park they can find. Their goal is to see, enjoy and photograph every national park in the USA.
"After meeting in Porter, Maine in the summer of 2016, we toured the national wonders throughout southern Africa before returning to the United States in 2017. We customized a transit van (Parked Inn) and have been travelling around North America since the beginning of April. With combined interests in photography, videography, writing, and an unconditional love for the outdoors, we have shared our travels in order to try and inspire others to do the same."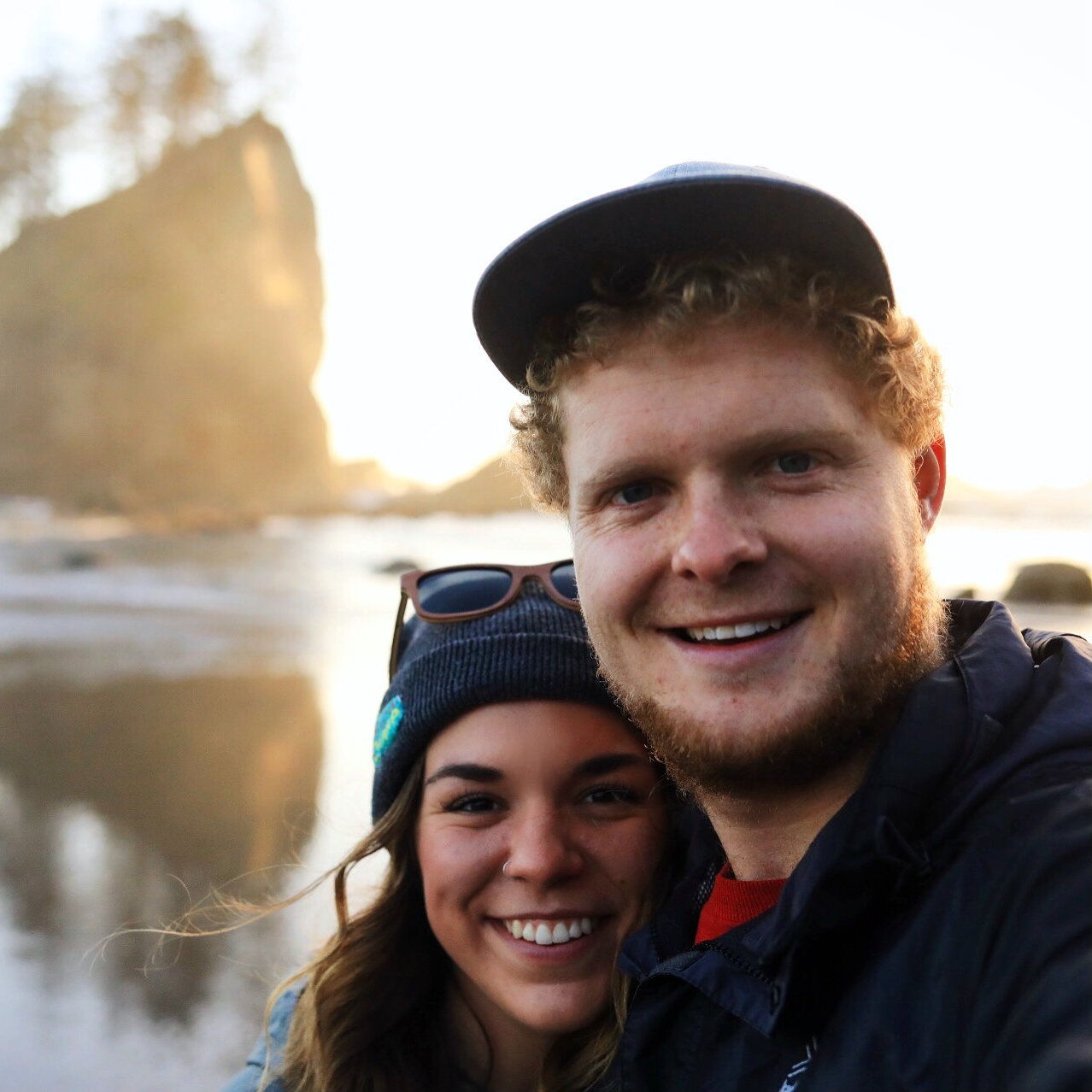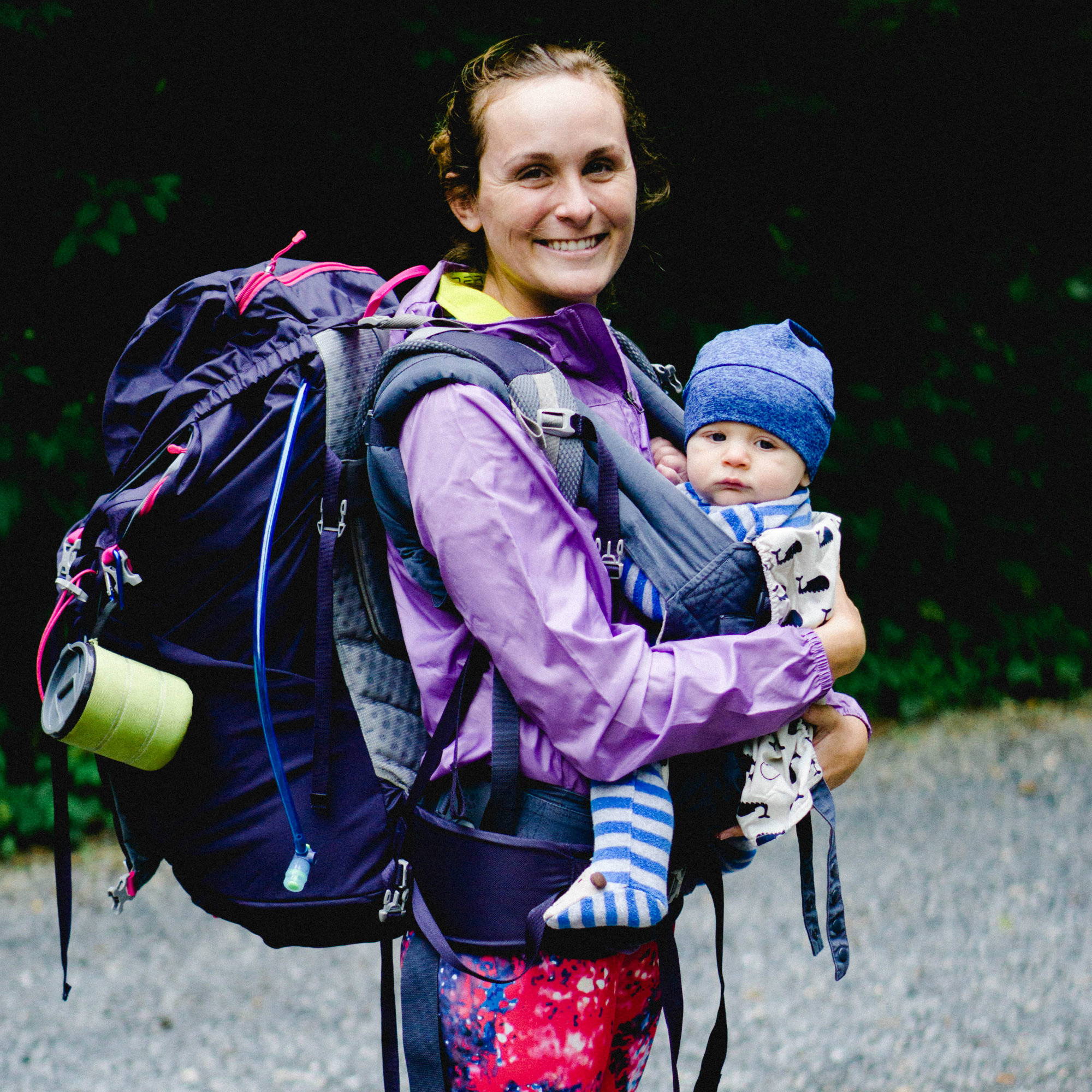 Danielle Newton aka Backcountry Momma
Danielle is a yoga teacher, runner, hiker and backpacker that decided that being a mother won't stop here from doing all the above. And then some more, but this time with her husband and son.
"I am an outdoors educator, learning the ropes of the backcountry with my newborn (Patrick) and husband (Casey). In 2007, Casey and I bonded over our love for the outdoors. Him being an AT thru hiker veteran and me planning on section hiking the trail, we instantly hit it off! In 2015 we made it official by saying "I Do" in Ireland, where our relationship had started. After starting our section hike together, we found out we were expecting our son in February of 2017. Putting a hold on our section hike, we are now mapping out our adventures with him, and learning the importance of introducing the wilderness early on."